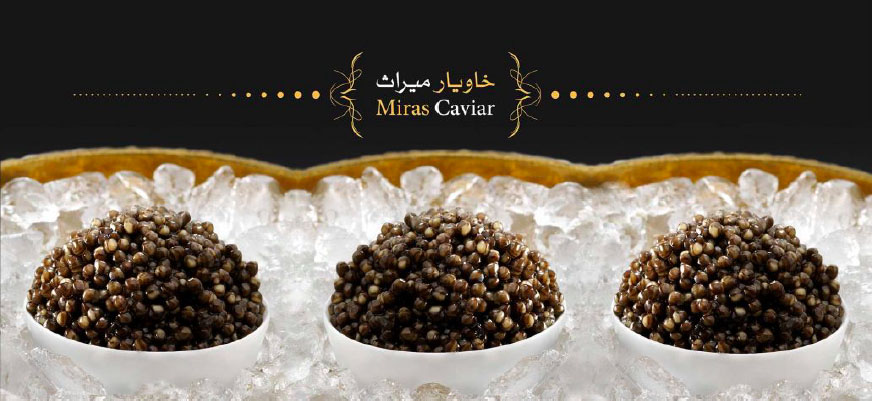 Iranian Caspian Caviar Miras Group with more than 28 years of experience in the production and distribution of caviar in the world from Hong Kong to Europe and the United States, as well as Arab countries and the CIS in the form of Italian Caviar Import Company (Established in 1369) in Venice, Italy.
It is now the second largest producer in Europe with a production of over 7 tons per year. In Iran, with the support of the fisheries organization, the first Iranian Sea Caviar Production Farm was set up in 2005 in Gilan Province. And now, in addition to setting up its second farm, it is laying the groundwork for fish farming in sea cages.
Iranian Imperial Beluga Caviar
Beluga caviar is the rarest, highest quality and best caviar in the world, and among its species, it has the largest size of sturgeon eggs, with a unique aroma and magical.
Caspian Sea
Light grey colour with a black tint
Fine, smooth, delicate texture
Notes of a nutty, creamy, and buttery flavour
Excellent served alone, solely on a mother of pearl spoon